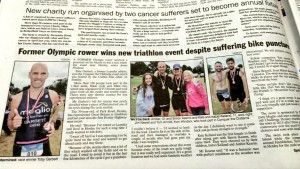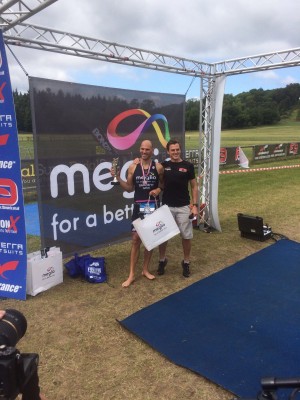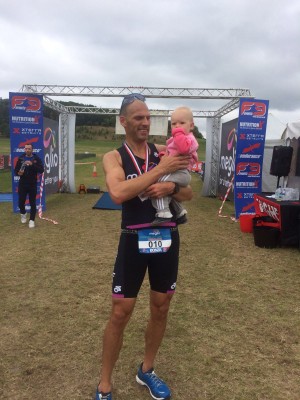 I was really pleased to take part in the first ever Meglio Conquer the Chilterns triathlon, as part of the F3 Events race series. I was wearing a pink and black race suit in my role as a Meglio Ambassador for the very first time. Being an ex GB rower and Leander Club member, the race was very much on home soil, so the pressure was definitely on.
The race was under perfect conditions, taking in two laps of a swim course from Henley Management College to Temple Island, with a short run to a split transition to jump on the bike to exit the College grounds. I led the swim but got overtaken in the transition zone by a relay team as their cyclists did not have the extra 'faff' of taking off a wetsuit and putting on race number, helmet etc.
My race tactic was to go off hard on the bike and with this in mind I managed to re-take the lead from the relay team. The cycle route was very picturesque as it wound up and round the Hambledon Valley, turning left at Turville and re joining Henley at The Fairmile.
These three loops were unimpeded apart from one piece of flint that worked its way into my rear tyre on the last lap. With this extra drama, my time buffer was suddenly eaten up but with a quick sprint to the finish I started the run course still in first place. There were four laps of this challenging course where I was running up or down steep gradients most of the time.
Unfortunately, I wasn't able to hold off the Meglio relay team but was pleased to win overall in a time of 4.18. I was rewarded with some special Meglio gifts and a sports massage from Athlete Services', Tom Sturgess. I would like to thank F3 for putting on this great event and it is definitely one for the diary in 2017.
Toby